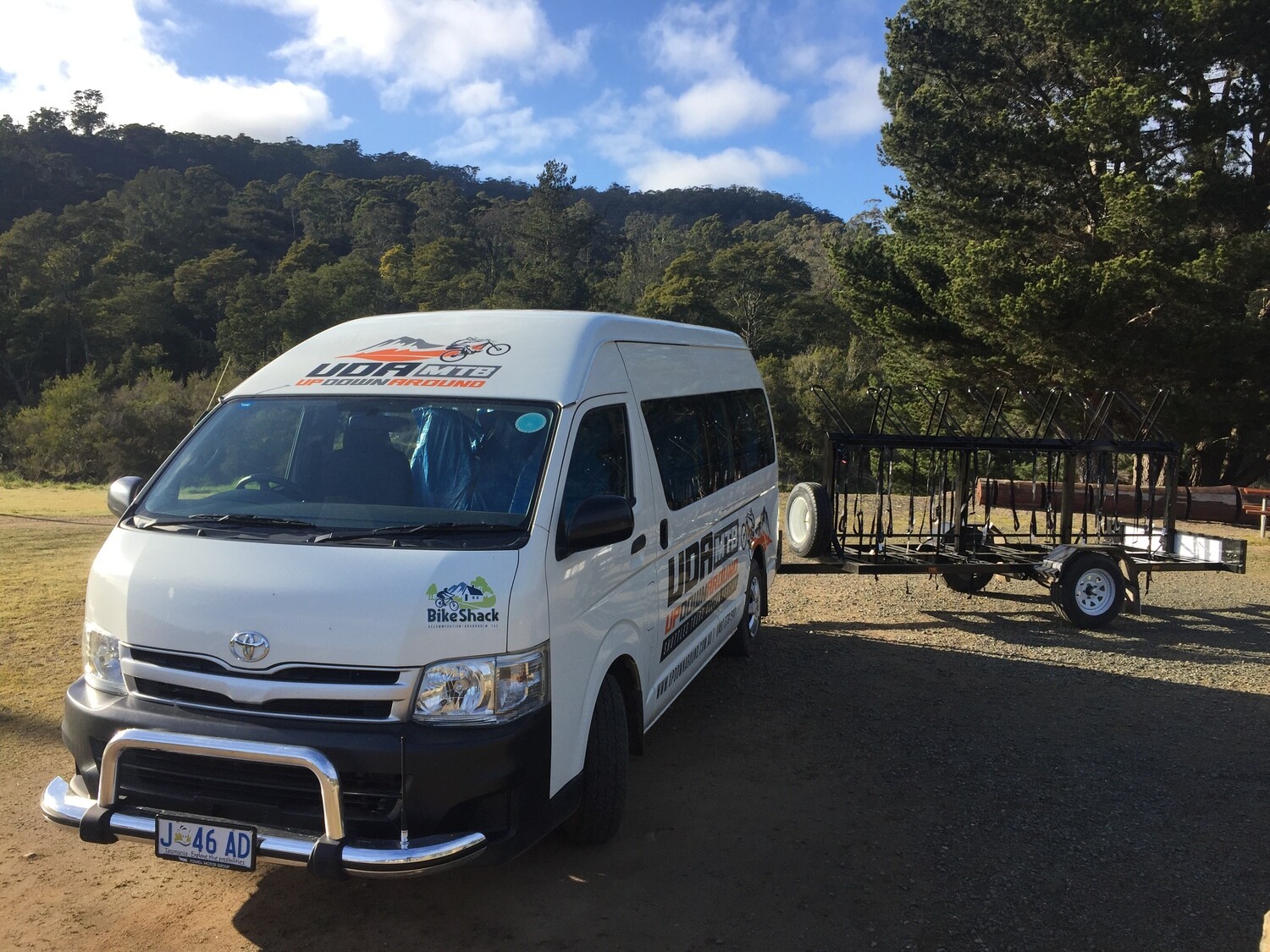 Blue Tier and Atlas
SKU 00001
Product Details
The Original All Day Derby Journey
Depart Derby Trailhead at 8.30am & shuttle to the top of Blue Tier
Flow your way through the Blue Derby Forest, on to the world famous Big Chook finishing at Weldborough Pub
Enjoy lunch at the historic pub and then we'll shuttle you to the top of Atlas
From Atlas choose Trouty, Krushkas, Black Dragon or Dam Busters for your link back to Derby
Approx 38kms of diverse epic trails
$70 per rider
NOTE: Minimum numbers are required for this service to run. Full refund is available if we do not operate the shuttle. This shuttle service should be open at the end of the September, once the trail reopens from winter closure. Bookings now open from Sept 26.

October 8 - 4 riders booked, spots available
Thanks for your business, we appreciate the support!
Save this product for later